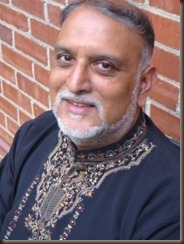 Hear Indian scholar Vishal Mangalwadi interviewed by Leigh Hatcher. Vishal has written a book entitled "The book that made your world". In this interview Vishal discusses how the Bible is the foundation for Western values and also for our key Australian values, our nationhood and our parliamentary democracy. Broadcast on Songs of Hope on 6 October at 7:30am.

2013-10-06 Vishal Mangalwadi - The book that made your world
Play Now
|
Play in Popup
|
Download
(121)
Click the play button for the audio or download. Play time is 20 minutes. Thanks to Hope 103.2 FM for this material.
Songs of Hope website: http://songsofhope883.com

Related Posts: