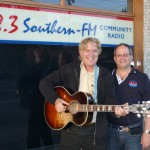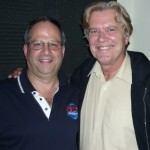 Mark Holden and Mark Copolov at 88.3 Southern FM 29/10/2014
In this podcast, Mark talks about his time as a 70's pop singing idol, composer, actor and media personality. Top Australian music promoter Michael Matthews also joined the two Mark's 'live in the studio'.
Some of the artists Mark talks about include: Eric Carmen, Beeb Birtles, The Temptations, David Hasselhoff, Fleetwood Mac, Jose Feliciano, Jim Keays, Vanessa Amorosi & many others.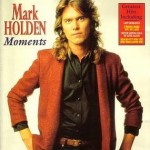 Part 2 is now available..it's about Mark's new project, 'The Holden Brothers Travelling Circus' cd and dvd set.
Best wishes to all,
Mark Copolov
mcopolov1@bigpond.com
Related Posts:
Please follow and like us: