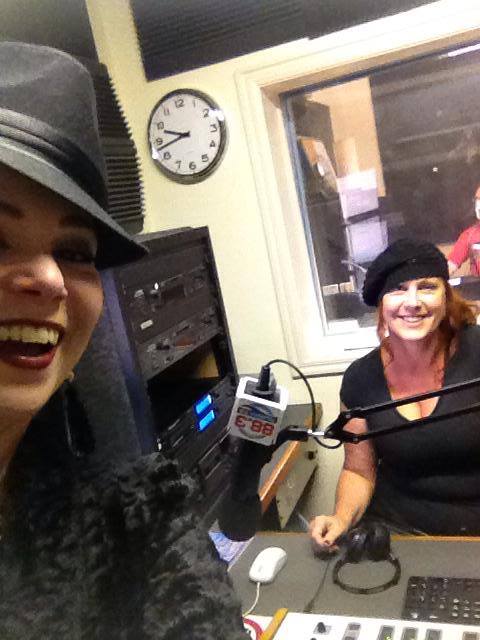 Rebecca Davey your Mix Tape is awesome !
We asked Ms. Bec to make her personal quintessential 'blues influences' mixtape for us at "Women In Blues', and that's just what she has done. Speaking to us through her 8-track mixtape you will find several classic numbers, well-expected to be on high rotation at Ms. Bec's Frolic-Pad ! But, wow ! I was sweetly surprised at some !
Have a listen-in – Let Rebecca and I know which tracks from her personal mixtape uplifted you? Stopped you in your tracks? Have gotten under your skin?
Playlist Here:
(Due to copyright and broadcast restrictions I can't load these links. But you can cut & paste straight into your browser).
Valerie June – Shotgun
Mavis Staples – See That My Grave Is Kept Clean
Billie Holliday – Got My Heart to Keep Me Warm
Alberta Hunter – Two fisted, Double-Jointed, Rough & Ready Man
Victoria Spivey – Bloodhound Blues
Bessie Smith – Jazzbo Brown from Memphis Town
Millie Jackson – Keep the Home Fire Burnin' (Full Version – 14:26 mins)
Sade – Immigrant
—————————————————————————————————————————————————-
It's only a radio show, I know, but small things make a difference. And my aim is to create an experience that does, in some small way, add something special to your day.
I would love to hear about your 'Songs of Protest: Blues, Booze & Broads' experience and will respond personally. Mail me at: info@southernfm.com.au
Yours Truly,
Kansas Kitty xo
(aka Frances Fairhall)
https://southernfm.com.au/
Related Posts:
Please follow and like us: