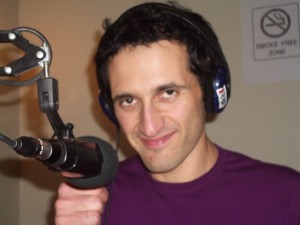 This Saturday night another one of Melbourne's brilliant Dj's joins me live on the Funky Fresh Sounds show.
DJ Enzo is one of Melbourne's finest, mixing it up from 8-10pm live in our studios, this is another show not to be missed.
Tune in via www.southernfm.com.au  and for more information about the show or to be featured as a Dj on our show check out Facebook: Funky Fresh Sounds or email [email protected]
Saturday nights every fortnight from 8-10pm its the Funky Fresh Sounds show on the sounds of the Bayside- Southern FM, where we show case Australia's best DJ's.
Where its time to Turn it up Melbourne!!!!
Related Posts:
Please follow and like us: