Being in radio definitely has it's perks and one of those is getting to listen to great new music from artist's from both here in Australia to across  the pond and this is one of those occasions.
I was recently lucky enough to have been introduced to an exceptional talent from  Birmingham in the UK, Singer/Songwriter Kiki O'Connell, we caught up and this is what we chatted about….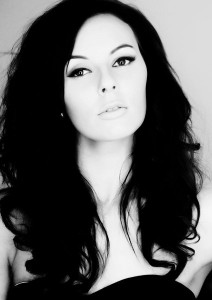 What is your name? Kiki O'Connell. "KLOC" for short. (it's my initials)
Where do you live? Birmingham, UK
What was your first introduction to music?
My Dad is massively into HiFi's so he always had music playing in the house growing up! I loved singing and dancing along from basically the moment I could walk/ talk! Cliche! But true!
Musically, who would you say has inspired/influenced you?
Whitney Houston is probably the person who made me want to sing very early on… Then I grew up loving pop music The Spice Girls, Britney, Christina, all that stuff and the more RnB sound of Beyonce and Alicia! My older bros played Oasis loads. But I also love Ella Fitzgerald and Frank Sinatra, the old school stuff. My favourite band is The Carpenters! I guess everything I've ever listened to as inspired me in some way. And I get a lot of inspiration just from life and stuff people do!
As an independent artist, how important do you find social media to getting your music out to fans?
Social media is such a massive part of an artist's career nowadays, it's pretty important, it's an awesome way to share your music, speak to fans and reach new fans! I'm in awe of how artists used to achieve so much without it!
What is one thing about your shows that you believe will bring fans back for more every time?
I adore writing, singing and performing! I'd like to think that shows when I perform, I feel every moment! So I hope my passion is infectious and people come back or listen more because they feel my music like I do… Also, I think I bring something original to the table… that there's no another artist like me so hopefully that intrigues people…
Do you have an EP/Album in the works?
I'm currently writing and recording a lot, I have enough material for about 10 albums!
If so, when can we expect you to be releasing this?
I would love to release an EP early 2014.
Describe the best gig you have played…
I wrote a song last year called "We Don't Sleep" when I performed it for the first time live with my band in my home city the audience sang along and groups of people in the audience started dancing… Having that reaction from strangers to something you made feels amazing!
If you had the choice to share the stage with any one artist in the world – who would that be and why?
Ahh, there's so many artists I'd love to share a stage with! Can I pick two? will.i.am would be top of the list closely behind Kanye or JAY Z! He's super talented musically and he's a cool dude but also a little bit geeky! I like that! I would've put Kanye and JAY Z top, but I'm probably not cool enough to share with either of them! From the UK, it would have to be Robbie Williams, he's a showman and I love that! He totally makes the stage and the audience his bitch!
What does the next 12 month's hold for you musically?
Over the next 12 month I want to write for other artists as well as working on my own music. And change my unsigned status… I've worked hard, I'm proud of the music I make and I want the world to hear it!
What was your first record/cd that you purchase with your own money?
The Spice Girls debut album!
What was the first concert you went to?
Boyzone and Westlife were the support act… I loved it and I'm not ashamed!
Would you consider travelling to Australia to perform?
Defo! I have family and a lot of mates over in Australia… My grandpa was an Aussie and he was a concert pianist. So there's something massively sentimental to me about the idea of performing in Australia because of Gramps O'Connell the heritage and the musical link! It would totally make my eyes leak if my Aunty Linda and Uncle Jack and cousin's and my Aussie bestie, Portia Brown came and watched me perform on Aussie turf!
Which is your favourite radio station to listen to and why?
BBC Radio One… Love the music they play and love the presenters' banter!
http://www.kikioconnell.com
Related Posts:
Please follow and like us: