JULY DAYS are a Melbourne based indie-rock band. Winners of the 2013 Australian Independent Music Award for rock album of the year they've won over legions of fans with rock'n hook driven tunes that "gloriously slap you in the chops saying Rock N Roll Is Still Alive". (thelowdownunder.com)
Lawrence and Andy join me for a chat and acoustic set to close the show from 8:30-9:00am.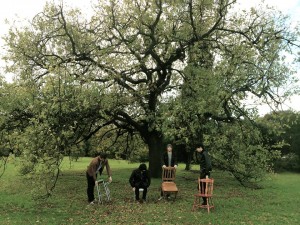 PHOTOS is the first single off their debut album, 'The Night is for Hunting' which was produced by Darren Middleton from Powderfinger and co-produced by Grammy award winning producer David Kahne (Paul McCartney, The Rubens, Lana Del Ray, The Strokes). "Pumped up guitars in overdrive, catchy lyrics and unashamed bombast that just begs you to hear it live." Thelowdownunder.com calls "The Night Is For Hunting 2014's first truly great album! This is an album for the summer, an Aussie effort for the year and a band destined for great things."
Fronted by singer/songwriters Lawrence Henry and lead guitarist Andrew Moroney, the band formed as an acoustic duo before taking on new members Tim Strahan on bass and Glenn Smallman on the drums.
The Night Is For Hunting (2013) is July Days first studio album, frontman Henry stating "we compared every song we wrote to songs we love, it was the culmination of years of hard work and development. There's a huge variety of songs and song style on the record, we've always wanted to have many strings to our bow.(theaussieword.com)
Presented by Tonedeaf.com.au, The Night is for Hunting was launched to a sell out crowd at Melbourne's iconic Ding Dong Lounge. Vulturemagazine.com.au stating "they certainly put on a show and had us hook line and sinker, they killed it".Their Debut EP (2011) received strong rotation from Australian radio along with syncing on TV shows such as The League (USA), The Block, The Project and seeing them front the main stage at the 2011 St Kilda Festival winning the Audience Favourite Award as best newcomers, and tour the UK playing 14 dates including a spot during the Edinburgh Fringe Festival.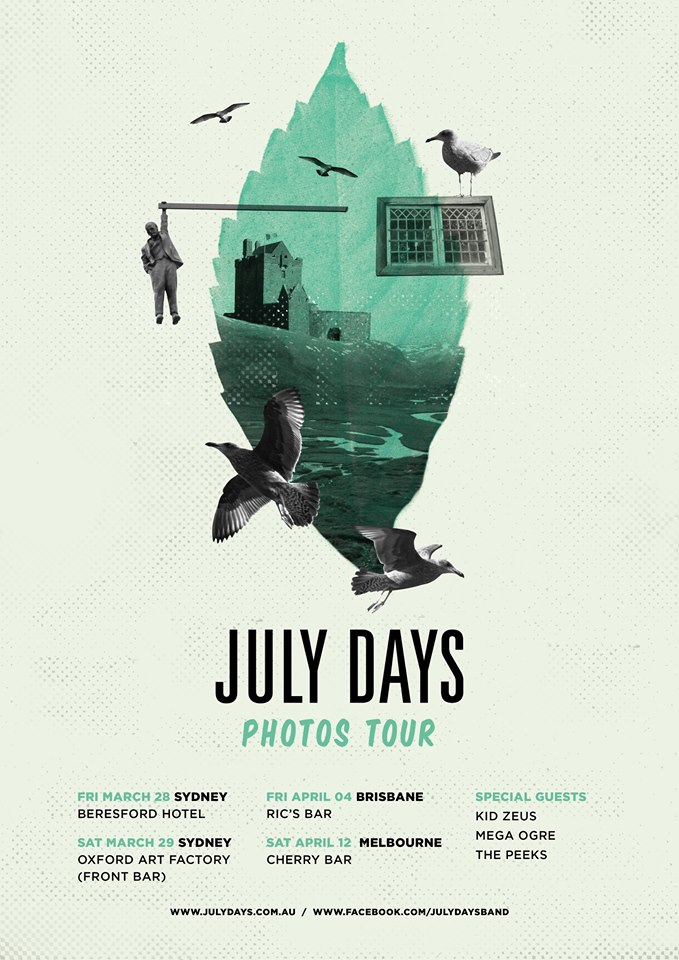 Related Posts:
Please follow and like us: