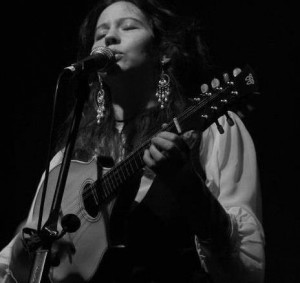 MUSINGS ON THE NEW THEME SONG to the new 'Women In Blues' radio show.
Recorded September 2013 by Mandy Connell & Shannon Bourne Fan Page. (Support artists who support live music !)
"The thing that comes to my mind about Henry Lawson and 'Second Class Wait Here', and the roaring days, the times of which he wrote, was that it was time of transition from the massive times of the sailing ships, the great sailing ships that opened up the world … into the steam age, with the railways in particular, as bringers of news, of goods, carriers, transport.
In 'Second Class Wait Here', he sort of refers to his thoughts about the segregation of classes. The class distinctions. If you were not of the right background and didn't dress right, you went to the second class toilets, and he said in the poem:
" … That a man must feel revengeful, for a boyhood such as mine,
God I hate the very houses, near the workshop by the line.
And the smell of railway stations and the roar of running gear,
And the scornful seeming signboards saying, Second Class Wait Here."
– Chris Kempster folksinger and researcher on the life of Henry Lawson
https://soundcloud.com/blackopalagency/second-class-wait-here
Join us 10pm – midnight THURSDAY (fortnightly) for our new program 'Songs of Protest: Blues, Booze & Broads'.
Regards,
Kansas Kitty xo
(aka Frances Fairhall)
https://www.facebook.com/WomenInBlues

I would love to hear about your 'Songs of Protest: Blues, Booze & Broads' experience and will respond personally. Mail me at: [email protected]
Related Posts:
Please follow and like us: