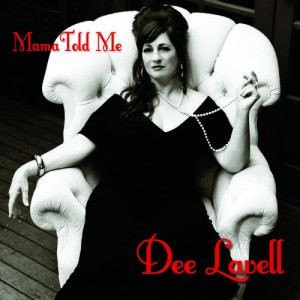 Interviewee on tonight's 'Women In Blues' radio show is the fabulous Dee Dee Lavell.
Dee will be discussing her new album 'Mama Told Me' – as well as her journey earlier this year to Clarksdale, Mississippi, where she was part of a 'live' album recording of blueswomen who had travelled from all over the world to attend the IBC.
The subject matter of the songs written by these women are tales only women can tell. From stories of crazy boyfriends, making love to their baby under the moon and houses burning down, this is a selection of blues storytelling in the long tradition of the blues.
Hope you can join us @ 10pm for your 'Blues, Booze & Broads' experience !
Dee Lavell (Singer/Songwriter)
**************************************************************
It's only a radio show, I know, but small things make a difference. And my aim is to create an experience that does, in some small way, add something special to your day.
I would love to hear about your 'Songs of Protest: Blues, Booze & Broads' experience and will respond personally. Mail me at: [email protected]
Yours Truly,
Kansas Kitty xo
(aka Frances Fairhall)
https://southernfm.com.au/
https://www.facebook.com/WomenInBlues 
Related Posts:
Please follow and like us: