Multi-award winner Steve Balbi has been involved in the Australian music scene for a long time. Forming his first band, The Apaches as a youth, he graduated to The Kevin Borich Express, Rose Tattoo and continued his rise as one of Australia's leading songwriters thumping the bass as a founding member of Noiseworks in the 1980s before forming the psychedelic pop group Electric Hippies in 1993.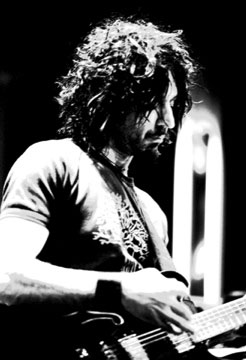 The Rock & Roll lifestyle did take its toll as regularly happens at times but he emerged at the other end of the tunnel to become one of Australia's most dynamic and soul searching solo performers playing to sell-out concerts, touring the world and receiving one accolade after another including three ARIA Double Platinum Records and three ARIA Gold Records.
Another fork in the road took him to amazing stage shows such as Ziggy and Led Zeppelin where he paid homage to some of his most admired artists and now he is set to release a new album"Black Rainbow" which is one of the most highly anticipated alternative albums this year with the album launch coming up in mid-June at the hallowed halls of The Opera House.
Join Steve with Matty.O as they discuss Steve's career past, present and future by clicking on the play button below to hear their on air chat just last week.
http://www.stevebalbi.com/
Related Posts:
Please follow and like us: