Livestream online at www.southernfm.com.au or via your mobile device with the Tunein app…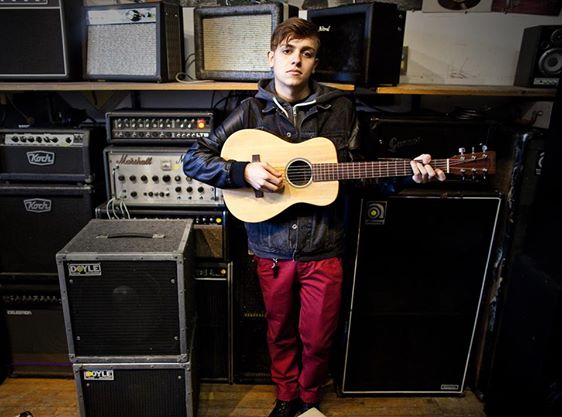 One of the best parts of working in the Music Industry and especially Radio is stumbling across "a diamond in the rough" which is exactly what happened when I was introduced to 18 yr old Toronto, Canada native Scott Helman.
I had been sourcing new music from AMRAP (Australian Music radio Airplay Project) and checking Facebook when I noticed a Songwriter from Sydney had liked the station page and by listening to his music and contacting him after falling for his sound he introduced me to Helman. That Singer/Songwriter was Dean Lewis.
As usual for myself the urge to find out more about the man and his music, developed into an obsession to get this talented young artist on the blower for a chat!
Scott say's , "I think my love for the idea of music, when my understanding of the power of music was really chiseled at, was when I was about fourteen. I was at my friend's cottage, and I'd heard a lot of music already, but I'd never listened to The Dark Side Of The Moon by Pink Floyd."
"We stole a couple cigarettes from his mom, smoked them, and then we found his dad's old vinyl collection. We put on The Dark Side of The Moon and were speechless the whole way through. I remember thinking, "I want to spend the rest of my life trying to make something half as good as this." It was kind of a crazy moment."
Helman first decided to pursue music as a career when he was about 15 or 16. He played a show at a little café and all of his friends came. Afterwards one of his good friends had a couple drinks and told him he should try to make music for the rest of his life. It was funny at the time and he went home laughing, but it kind of changed him forever.
Helman recalls, "It's sort of funny how we are made to believe it's the massive life events that shift the course of our lives, but sometimes, and I think usually, it's little things that happen. Anyways I was kind of going through a doubty artistic period of uncertainty, not really knowing if the songs I wrote were any good, not really knowing if my voice was all that great, and just the way he said that with complete sincerity sort of left an impression. I've considered myself a musician since that night I think."
Well I think that friend is going to be a friend for life. Helman's career is only just beginning really, with a group of loyal fans waiting to hear more and a world of new fans that have not discovered him yet, But it is only a matter of time. 
Having recently been signed to Warner Music Canada, a label and company with a wonderful stable of artist's and with a reputation for nurturing their new signings, this can only be a musical marriage made in heaven.
The first of the single to be released was Cry, Cry, Cry early April 2014, followed up quickly with The Lion at the end of April and the latest to be unleashed was Apathy this weekend.
His first radio airplay in Australia was on last weeks show, when all the tracks were featured. We are fortunate enough to have been granted the first Official radio interview on Southern FM in Australia and are excited about sharing Scott's sounds with the rest of the country.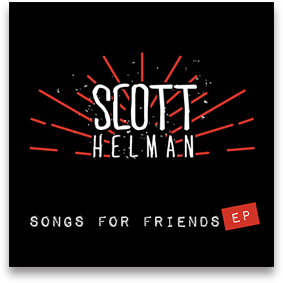 For all things music and to sign up to his mailing list, check link below to take you to Scott's website
Scott's Top 5 influential albums:
Nirvana – Nevermind
Ray LaMontagne – Trouble
Neil Young – Live At Massey Hall
A Tribe Called Quest – Anthology
Bob Dylan – Blood On The Tracks
Keaton Henson – Dear
Related Posts:
Please follow and like us: