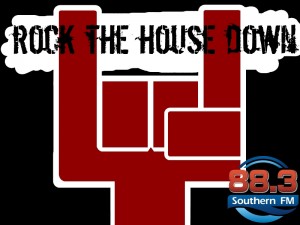 Today the 19th of October, Rock The House Down is once again being presented by Troy McVay as we bring you a somewhat British themed show, don't ask how it happened it just kinda ended up like that.
But that doesn't mean it's a bad thing, no in fact it means that we have a definitive 2 hours of great Rock & Roll hits from all across Britain, not to mention the great artists that have come out of the U.S.A. and from right here in Australia.
So strap yourself in from 2-4pm right here on 88.3 Southern FM for 2 hours of some of the best rock has to offer including Phil Collins, Powderfinger, Steve Winwood, Stone Temple Pilots, Snow Patrol and so much more!
Related Posts:
Please follow and like us: