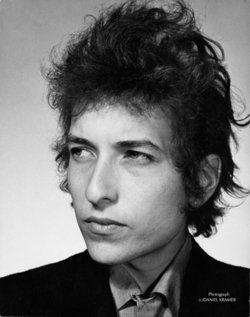 Thursdays May 5th & 12 Choicecuts pays tribute to Bob Dylan on his 70th birthday.
We'll play the songs that you have already asked us to play – all the classics – sung by Bob himself as well as a list of great Cover Versions.
.
The most popular songs you've requested include:
Hurricane
All Along The Watchtower
Mr. Tambourine Man
It's All Over Now, Baby Blue
Subterranean Homesick Blues
Positively Fourth Street
Don't Think Twice It's Alright
Knockin' On Heaven's Door
.
Cover Artists include:
The Byrds
The Pretenders
Joe Cocker
Joan Baez
Russell Morris with Somebody's Image
Leon Russell
Ani de Franco
Guns'n'Roses
Bryan Ferry
Jimi Hendrix Experience
.
Tune in from 9pm until late each week on 88.3 Southern FM in Melbourne or stream via the website at
www.southernfm.com.au
from anywhere in the world and hear some great live performances of Dylan classics (Concert For Bangladesh, The Band's Last Waltz, Dylan's 30th Anniversary Concert, Live In Texas & at Budokan), tributes, covers and some chat from the man himself.
.
Related Posts:
Please follow and like us: