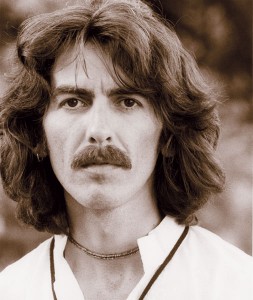 This week marks the 10th anniversary of the passing of former Beatle George Harrison.
On Thursday night from 9pm Choicecuts on 88.3 Southern FM we will present an all night tribute to the man that Frank Sinatra said wrote the greatest love song of the 20th century.
We'll be playing songs performed by the Beatles, George Harrison, Gary Moore, Billy Preston, Belinda Carlisle, the Travelling Wilburys, Doris Troy, John Lennon, Ringo Starr, Olivia Newton-John, Shawn Mullins, Stephen Cummings, Jackie Lomax, Badfinger, Ronnie Spector, Radha Krishna Orchestra, Jeff Lynne, Sam Brown, Joe Brown, Eric Clapton, Tom Petty, Jools Holland & Paul McCartney.
There'll be live performances from the Concert for Bangladesh, Bob Dylan's 30th Anniversary Show, George's Tour of Japan with Eric Clapton in 1991, Beatles Live at the BBC, the Concert for George, and also great studio albums from the Beatles catalogue featuring vocals from George, Songs written by George and significant George moments on Lennon-McCartney songs.
Plus a compilation of great Harrison solos tracks from 1970's All Things Must Pass through to 2001's Brainwashed.
You can stream the program via the website at www.southernfm.com.au and thru Choicecuts on Facebook.
Related Posts:
Please follow and like us: