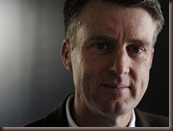 Songs of Hope next Sunday 27Nov16 on 88.3 Southern FM will feature:
a talk by Kevin Pedersen of Ormond Anglican church entitled "Lord increase our faith"  at 7:30am.
the story of the scientist and leader of the team that sequenced human DNA, Francis Collins,  at 8:45am.
plus there will be the usual great hymns and Christian music.
Here are the details of the program:
7:00am Part 1 – Chris DJ
7:10am Our Daily Bread (1m)
7:30am Rev Kevin Pedersen – Lord increase our faith (25m)
8:00am Part 2 -Rod DJ
8:10am Prayer
8:20am Christian News Bulletin
8:45am Story – Francis Collins (4m)
9:00am Finish of program
Related Posts:
Please follow and like us: