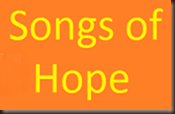 Listen again to Songs of Hope podcasts for Sunday 8 June 2014.
One hour of great Christian music and features. Broadcast on Southern FM 88.3
The story of Father Damien of Molokai (3 mins)
Rev Rowan Fairbairn speaking on prayer (16 mins)
Christian Music Legend – Phil Keaggy presented by Vic Campbell (6 mins)
Click the play button for the audio or right click download to download.
Songs of Hope website: http://songsofhope883.com
Related Posts:
Please follow and like us: