Terri Adams and listeners are taken behind the scenes with Judy Sullivan, Director and Sally Fleming, assist. Director.    From the nerve wracking auditions to the final superb production  of "Camelot" with the orchestra playing the wonderful music by Loewe & Lerner.
Catch the show at the Phoenix Theatre, 101 Glenhuntly Rd., Elwood from the 4 to 12th November, 2011.   Bookings www.mloc.org.au or 9570 4052.
Listen to the interview below.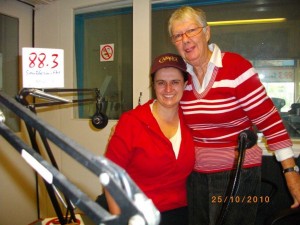 Related Posts:
Please follow and like us: