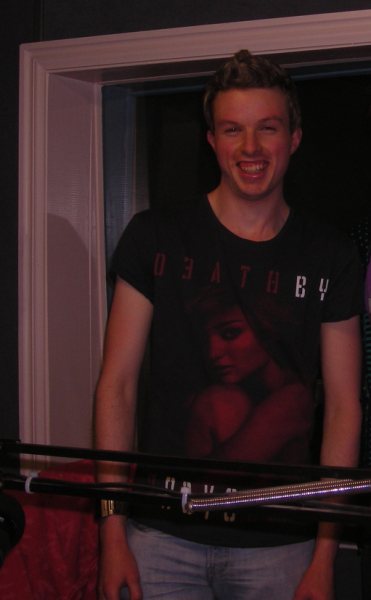 Alex's Mixed Bag 1pm – 2pm Saturday
Alex's mixed bag 1-2pm Saturdays features an eclectic mix of music, reviews and guests.
I am 23 years old, was born in Melbourne have lived here all my life.
Nickname: Big Al or Thommo
Favourite Food- Italian
TV show- Underbelly
Hobbies- Cycling, clubbing, Music, Volunteering
My main passion is radio. I've been broadcasting since 2006 and started at the community station SYN 90.7 fm. There I worked the Graveyard shift 2am-7am, and did a show called the Cooler.
Since then the show on Southern FM has been successful. I have been lucky to interview a great range of bands, solo artists and comedians.
The standouts were: Peter Helliar (Rove Live, I Love You Too-movie)
Xani Kolac and the Twoks
Steve Iorio from the Vagrants
Caitlin Arnold
The Violet Flames
Simon Leach from Little Birdy
Contact me at alexsmixedbag@southernfm.com.au
Related Posts:
Please follow and like us: