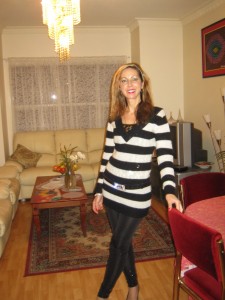 Programme: Salut les amis! French songs from the 70's, 80′ & today, news from
Paris & local presented by Anna Wasserman.
Bonjour!
Aimez-vous la Musique Romantique francaise et si vous voulez ecouter les Infos recents
de Paris et d'Australie? If yes, tune in to Salut les amis every Sunday from 8 to 9 am.
Anna has been presenting Salut les amis since 1996 and has enjoyed every minute of it.
Anna has a Certificate in Editing & Broadcasting and has been teaching French VCE and
French for travellers for over 10 years.
Anna has developped several Educationnal teaching guides in French and has her own
business in Bentleigh 'Le Look Francais Hairstyling & Tuition' To find out more
visit www.lelookfrancais.com.au
Salut les amis! 'Jamais la musique ne vous aura fait autant de bien!'
Related Posts:
Please follow and like us: