JAMES SOUTHWELL HITS THE "LIVE SUNDAY SESSIONS" UP THIS SUNDAY
Since the release of James Southwell's first studio album (DARK ANGEL) by MGM in June 2006 the JAMES SOUTHWELL BAND has been one of the hardest working bands in Australia, playing over 450 shows including 45 festival dates. JSB as they are know by their Fans have played Shows in every State in the Country from the bottom of Tassie to the top of WA and everywhere in-between. They have also travelled across the ditch to Headline at the Bay Of Islands Jazz & Blues Festival in New Zealand.
James has played Guitar for plenty of the legends of Australian rock and blues and he has also played with luminaries such Kevin Borich, Phil Manning, Geoff Achison, Matt Taylor, Phil Emmanuel, Mal Eastick and CHAIN..
JSB have shared the Bill at Concerts with Iconic Australian Bands such as Rose Tattoo, Dragon, The Choirboys, The Screaming Jets, Diesel & Glenn Shorrock.
The James Southwell Band are a High Energy Electric Guitar Band but James is equally adept at doing a filthy accoustic set. His band includes some of Australia's finest Musicians and are one of the most highly sought after bands for both Music Venues and Festivals and this Sunday they are going to smash out an hour of great live stuff in the 88.3 studios for you musical pleasure. This will be a "strap yourself in" live music experience.
GET ON IT!!!!
https://www.facebook.com/pages/James-Southwell-Band/146412751946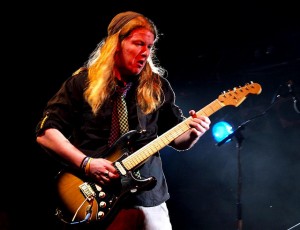 Related Posts: