Joe Matera Live Sunday Session Podcast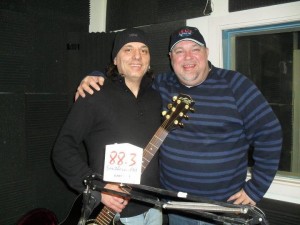 Guitar God Joe Matera was our Live Sunday Session guest on the 5th August. With a sensational new CD about to be released featuring 11 superb instrumentals and Joltin' Joe's first single vocal release "Fallen Angel" which he plays live for ll to hear for the very first time. Joe played some beautiful live tracks and gave us an insight to the musical path he has been down and where it is leading him.
Click on the play button below to hear the full show.
Related Posts:
Podcast: Download
Subscribe: RSS