KEGGIN PODCAST FROM LIVE SUNDAY SESSIONS
Keggin unashamedly are a drinking band. Their songs are all dedicated to drinking or types of drink. They do have a massively concerning infatuation with the goon, but hey, we all have our little intricacies. At any rate, their Live Sunday Session on the 18th of December was definitely something we had not experienced before on LSS.
Below is the podcast of the show. These guys rock.
******Strong language warning******
Podcast: Download
Subscribe: RSS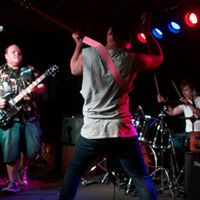 Related Posts: