LIVE SUNDAY SESSIONS RESUME THIS WEEK
Yes, after a frenetic Southern Football Netball League Finals Series the LSS returns in triumphant fashion this Sunday afternoon with the Andy Layfield Sound stepping up to the plate from 4pm on the 27th to give us a great hour of blues rock from their new release "Mad Time" live from the SFM studios straight to air. You can hear it via radio, stream it from the SFM website or listen in via the tunein.com app on your smart phone to what will most definitely be a wonderful hour of fine new tunes from Andy, John, Greg and Peter who are all highly accomplished musicians.
In the meantime, go to Andy's website and buy his new CD or we will send Aunty Jack around to rip your bloody arms off!!!
http://www.andylayfield.com
www.facebook.com/theandylayfieldsound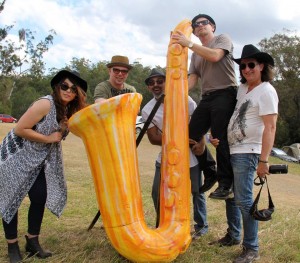 Related Posts: