LIVE SUNDAY SESSIONS THIS SUNDAY – THE AMAZING DEGREES OF SEPARATION
Sunday 4.00pm, set your alarm. The airwaves will be ringing as Degrees Of Separation (in an encore performance) blast us out of the studio with what will be a stunning 1 hour live set in the studio.
These guys rock seriously hard having been crafted by Vocalist/Guitarist Markus Saastamoinen who founded the band in 2007. Fast forward to 2015 and Degrees of Separation released their new album entitled 'Beautiful Agony'. The release of the album saw the addition of Simon Best on bass guitar and David Jones on Lead Guitar/Backing Vocals.
With a reputation as a superb live act, you don't even have to leave your lounge room to experience it this Sunday, we will bring it!!!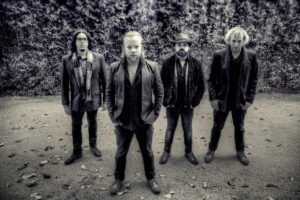 Related Posts: