Mildsparrow is this weeks Live Sunday Session Star
In our last Live Sunday Session for a month, we will be graced by the introspective and observational musings of Melbourne artist Mildsparrow.
Who is Mildsparrow?:
A multi talented musician, Mildsparrow has been performing in the local music scene for over 15 years. Whilst primarily a soloist, Mildsparrow has fronted bands such as The Capitals and currently The Great Divide. He released his first folktronica solo EP "Aeroplanet" in 2007 and received national airplay with JJJ and much local support from community radio stations RRR and PBS. He has a track "Chance Meeting" on The Sunshine Ponies album "Mixtapes and Soundtracks" appearing alongside Angie Hart, Adrian Whitehead, Tim Reid, The Ariel Maps and Skipping Girl Vinegar. He has also just released a digital only 10 track album "Oppulantis" on iTunes and Bandcamp which explores Mildsparrow's eclectic and thematic electronic side, showcasing atmospheric downtempo soundscapes and symphonic scores.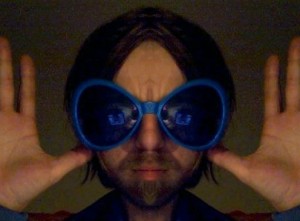 This Sunday from 4pm you will hear Mildsparrow doing some of his very best work live on 88.3 with some excellent input from his band. Should be a beauty.
Stream it from the 88.3 website www.southernfm.com.au
You can discover more about this engaging artist here http://www.myspace.com/mildsparrow
and here http://www.facebook.com/pages/mildsparrow/108072532292
Related Posts: