ROMEO KNIGHTS LIVE IN STUDIO THIS SUNDAY
Their credentials are derivative of touring and collaboration in various band guises (Eskimo Joe, Alaska Radio, Nitidus), Melbourne three-piece The Romeo Knights craft bluesy grit rock swamped with humming bass lines, snotting drums and raspy, fuzz guitars.
Comprising of Adam Kurzel (Guitar/Vocals), Paul Keenan (Drums) and Sam Murray (Bass), the band released a buzz-worthy EP on iTunes (https://itunes.apple.com/au/artist/the-romeo-knights/id459689931) with their single Calling Me receiving spins on local and independent radio across Australia. The band's resonant drive saw them perform at the Mordialloc Festival, Melbourne's Basin Music Festival in 2012-13 and perform at the 2014 St.Kilda Festival and Esplanade Hotel's Rock The Bay Festival.
Now, they reach the pinnacle with what is certain to be a brilliant set on Southern FM's Live Sunday Sessions this week from 4pm – 5pm. Tune in to hear what The Romeo Knights are all about and hear some ripping live music.
https://www.facebook.com/RomeoKnights/info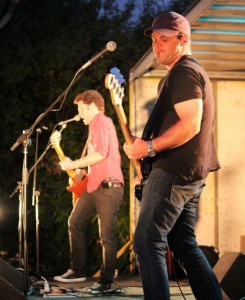 Related Posts: