The Essentials – Sunday Live Session, 4pm, 16/2/14
Join host Mark Naumann for an hour of live music and chat with The Essentials.
The Essentials are a rock band hailing from Melbourne. Formed in 2009, and having undergone lineup changes, the band comprises of Seb Chesney (Vocals, Guitar), Will de Graff (Guitar), Izzy Caldwell (Bass) and Armanii Shepherdly (Drums). Their music takes influences from all sorts of styles, like Punk, Indie, Alt Rock, Blues, Grunge, Classic Rock and Funk. The band is often compared to the likes of British India, Arctic Monkeys, Red Hot Chilli Peppers, Nirvana and The Smiths.
The Band has mainly played shows around Melbourne, at venues such as The Hi-Fi Bar, The Espy and The Elephant & Wheelbarrow and Events such as the Surrey Hills Music Festival and the Global Battle of The Bands Victorian Final. The Essentials are putting the finishing touches on their debut EP release, and have already released 2 singles and a music video.
Tune in at 88.3fm Bayside Melbourne – or stream it live at www.southernfm.com.au – or listen in via the 'Tunein' App on your Tablet or Phone.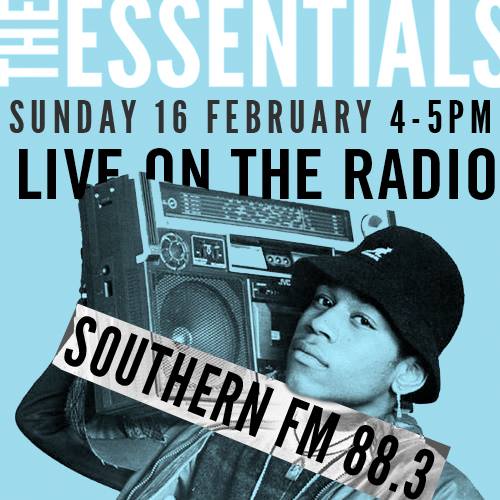 Related Posts: