THE METEORIOTS ON LSS THIS WEEK
Psychobilly trio The Meteoriots are this weeks super special guests on the LIVE SUNDAY SESSIONS this Sunday from 4-5pm. Psychobilly?? I hear you ask……..think the Stray Cats meet The Cramps to get a rough idea of the treat you are in for this Sunday as the lads belt out a 1 hour live set in the studio's of Southern FM. No prisoners recognised or taken this Sunday!!!
Members and names are not important where The Meteoriots are concerned!!!
Because as a collective if their sound could be formed into a breathing, living man-beast it would look like a Danny Trejo cross with Sloth from The Goonies, wielding an oversized spanner and a six pack of Melbourne Bitter.
Refining sounds from Punk and Rockabilly, it is controlled chaos with a rhythm that'll make ya' fist pump or fist fight! Rousey style!!
https://www.facebook.com/THEMETEORIOTS/timeline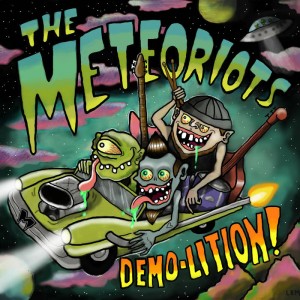 Related Posts: