Beatle Author Hans Olof Gottfridsson interview with Purple Haze presenter Mark Copolov, discussing Han's book "The Beatles from Cavern to Star-Club: The Illustrated Chronicle, Discography and Price Guide 1957-62". This interview is a must for Beatle fans (interview & music of 2 hours & 18 minutes) and essential for hard core fans
In this podcast, Mark interviews Beatle specialist Hans Olaf about his 470 page coffee table book, "The Beatles from Cavern to Star-Club: The Illustrated Chronicle, Discography and Price Guide 1957-62'. This book contains an enormous amount of details about The Beatles 1960-1962 period, which is often only briefly mentioned in most Beatle biography books.
Hans & Mark talk mainly about :
The Quarrymen days (John's first band)
Their time in Hamburg, backing English singer/guitarist Tony Sheridan, including their recordings at The Star Club, as well as their recordings with German producer, composer and recording artist Bert Kaempfert
Their failed audition for Decca records
Their early days recording for EMI with producer Sir George Martin at Abbey Road Studios
PLUS this interview includes a major revelation that 99% of even hard core Beatle fans won't know. As Hans says, if you have a copy of this recording you could afford to buy a castle'!!
Mark has also appended to this podcast some of the songs they did not focus on but did mention in passing : Girl, Twists and Shout, Kansas City/Hey,hey,hey,hey,Goodnight, Strawberry Fields and Penny Lane
"A splendid time is guaranteed for all"!
Podcast: Download
Subscribe: RSS
Hans Olof Gottfridsson :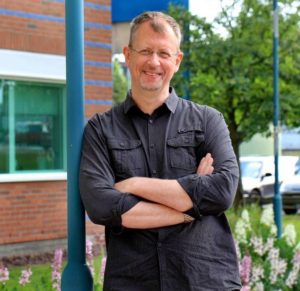 Regards to all,
Mark Copolov, 88.3 Southern FM, Melbourne, Australia, www.southernfm.com.au, mcopolov1@nullbigpond.com
Here is an excerpt from a review about Han's wonderful book
Hans Olof Gottfridsson has delved into the murky waters of those early Hamburg sessions and has come up with an incredibly informative book on the Beatles' early career. It is billed as a chronicle, discography and price guide. The discography section includes recordings known to have been made but which remain unissued, legal or otherwise, alongside superfluous releases from Sheridan and a couple of other people.What isn't open to speculation is that the eight Polydor recordings have probably been issued more times than any other songs by anyone.
Some of the early text in this heavyweight book is familiar ground for Beatle aficionados but included within that often encountered narrative are interviews with those who played a part; Carole Higgins (Percy Phillips' daughter), the other Quarrymen, Roy Young, Johnny 'Guitar' Byrne, and a few others. Some of what they say does pose some interesting questions, not least in what was taped in the studio in Germany. Whatever you may think about what Sheridan, Pete Best, and the tape operator say, they were there and we weren't. In addition to lots of worthwhile text, are many unseen (certainly by me) photos of tape boxes, acetates, documents, posters and records. Though none of the group photos spread liberally within the pages are unseen, they do fit in well.
To compliment this fine body of work, a four track EP (that's Extended Play for those under a certain age) is included, containing both the English and German spoken intro versions of `My Bonnie', `Swanee River' (which is one of the conjectured songs), and the original version of `Sweet Georgia Brown' (apart from this EP, this version was unavailable anywhere else for a number of years). Moreover, it's in stereo.
Purple Haze is sponsored by Classic Cars with Character
Related Posts: