Colleen Hewett interview with Mark Copolov on Purple Haze – Podcast (2 hours exactly)
In this podcast, 88.3 Southern FM 'Purple Haze' presenter Mark Copolov interviews iconic Australian entertainer Colleen Hewett.  They talk about Colleen's work on the stage (Godspell,Pippin, The Boys From Oz & others), movies (The Cup) & TV dramas (Prisoner, Homicide, Matlock Police & others),  many of which had an international release.
This interview focuses on Colleen's incredibly successful musical career, which includes her gold records for "Day By Day", "Dreaming My Dreams With You" & "Wind beneath My Wings".
Colleen also talks about : working with Hugh Jackman & John Farnham, her two Queen Of Pop awards, the upcoming Go Show Gold concert that she will perform in August alongside her old music buddies, including Normie Rowe, Glenn Shorrock, Johnny Young, Brian Cadd & others.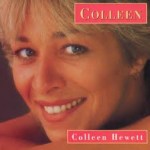 Click play below to hear the show in full.
Podcast: Download
Subscribe: RSS
Colleen's official Facebook page is at : htpps://facebook.com/#!/ColleenHewettOfficial
Colleen's contact details are :
Danny Finley (her manager)
Entertainment Management Concepts (Australia)
Email: danny@entertainmentmanagementconcepts.com.au
Telephone: +61 418 543 404
Website: www.entertainmentmanagementconceots.com.au
Colleen and Mark at 88.3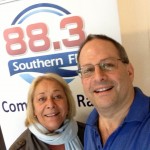 Website details :
88.3 Southern FM : www.southernfm.com.au
Mark Copolov : www.mcopolov.com
Other podcasts by Mark Copolov include :
– interviews with Russell Morris, Normie Rowe, Micky Dolenz, Paul Anka, David Essex, Daryl Braithwaite, Gene McDaniels, Mike Heatley, Andy Timmons, 'Live In The Studio #1 & #2 (misc. local acts)'
Mark Copolov : www.mcopolov.com
Purple Haze is sponsored by Classic Cars with Character
Related Posts: