Eric Burdon interview with Mark Copolov on Purple Haze – Podcast (1 hour 39 mins)
In this podcast, Purple Haze presenter Mark Copolov interviews iconic British singer Eric Burdon about his new cd, ''Til Your River Runs Dry", as well as talking about The Animals 50th anniversary.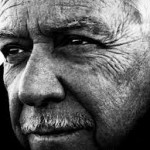 Some of the tracks off the new cd that Eric & Mark discuss are : Water, Memorial Day, Wait, Bo Diddley Special & River Is Rising.
Some of the Animal tracks they discuss include : The House Of The Rising Sun, we Gotta Get Out Of This Place, Sky Pilot & Spill The Wine.
Mark has appended some of his favourite Animal tracks to this podcast : Boom Boom, It's My Life, Baby Let Me Take You Home, Help Me Girl, Don't Let Me Be Misunderstood and See See Rider
Click play below to hear the show in full.
Podcast: Download
Subscribe: RSS
Eric's official website is at  http://ericburdon.ning.com/profiles/blogs/welcome-to-the-new-eric-burdon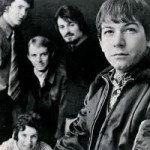 Website details :
88.3 Southern FM : www.southernfm.com.au
Mark Copolov : www.mcopolov.com
Other podcasts by Mark Copolov include :
– interviews with Russell Morris, Normie Rowe, Micky Dolenz, Paul Anka, David Essex, Daryl Braithwaite, Gene McDaniels, Mike Heatley, Andy Timmons, 'Live In The Studio #1 & #2 (misc. local acts)'
Mark Copolov : www.mcopolov.com
Purple Haze is sponsored by Classic Cars with Character
Related Posts: