Jacob Butler interview with Mark Copolov on Purple Haze – Podcast (1 hour)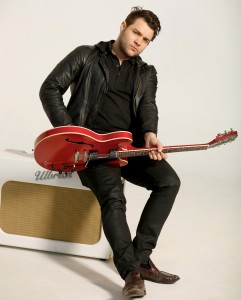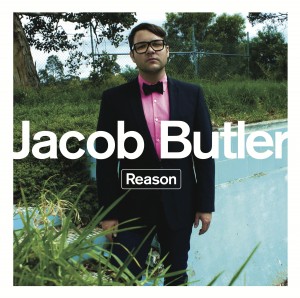 In this podcast, 88.3 Southern FM 'Purple Haze' presenter Mark Copolov interviews local recording artist Jacob Butler.After gaining national attention in 2009 with his debut single, Coma, Jacob Butler hit Sing Sing Studios in Melbourne last year to record his highly anticipated debut album Reason.The result is a stunning blend of trans-Atlantic guitar driven pop with post-grunge sprinklings, highlighting Jacob's depth and versatility as a songwriter. Under the guidance of acclaimed producer, Richard Stolz (Husky, Davey Lane, Elvis Costello), Butler says Reason is the record he has always wanted to make; "I love big guitars, bigger drums and soaring melodies. It's what fills the airwaves daily, and that's where I want to be".
Jacob describes the albums first single Kites, as the most shamelessly melodic pop song he's ever written, citing long-time heroes Noel Gallagher and Richard Ashcroft as inspiration. The Kites video clip, shot on location is Switzerland, perfectly captures the ambient, atmospheric sound of the track.
Another track from the album, Mind Waltz, won the coveted Adult Album Alternative (AAA) category of the 2012 Unsigned Only Music Competition – the most prestigious songwriting competition in the world for unsigned artists. Jacob's entry Mind Waltz beat 7,500 entrants from more than 80 countries. Another album cut Illusive Dream, will feature prominently in the Australian movie Occupied and the accompanying soundtrack. The film is due for release in December 2013.It's been a busy 12 months for the Melbourne artist. In April, he inked a deal with Australian label, Red Rebel Music, which sees the release of Reason in Australia and New Zealand.
The singer songwriter also secured multiple licensing deals throughout Europe, including V2 for Belgium and Luxembourg, Universal Music in Poland and Bulgaria, Billberg Entertainment in Scandinavia, EMI Records in Greece and Cyprus, and Very Us Records in Germany, Switzerland and Austria.
Jacob also landed a licensing deal with The Gresham Company in South Africa and secured an international content deal with Billabong and Sony Mobile. He locked in a major TV sync in Australia with Village Roadshow theme parks, received a finalist nomination in the alternative category of the 2012 Musicoz Awards and signed a European publishing deal with Budde Music Publishing in Berlin.
Last year, Butler's single, COME MY WAY, peaked at number 47 on the mainstream German radio charts.
Jacob Butler official website is located at https://www.facebook.com/thejbproject

Podcast: Download
Subscribe: RSS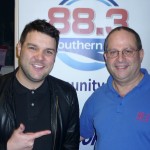 Other podcasts by Mark Copolov include :
– interviews with Russell Morris, Normie Rowe, Colleen Hewett, Micky Dolenz, Paul Anka, David Essex, Daryl Braithwaite, Gene McDaniels, Mike Heatley, Andy Timmons, 'Live In The Studio #1 & #2 (misc. local acts)' & DerrynHinch
Website details :
88.3 Southern FM : www.southernfm.com.au
Mark Copolov : www.mcopolov.com
Purple Haze is sponsored by Classic Cars with Character
Related Posts: