Kevin Johnson – interview with Purple Haze presenter Mark Copolov – podcast (2 hours)
Kevin Stephen Johnson is an Australian singer-songwriter. He was most popular in the 1970s, with his biggest hits being "Bonnie Please Don't Go" in 1971 & then "Rock and Roll I Gave You the Best Years of My Life" (which hit the world wide music charts) in 1973.
In this 2 hour 'special', which consists of interview & music, Mark talks with Kevin about his double cd "Kevin Johnson, The Ultimate Collection", as well as details about his highly successful (so far!) 40 year career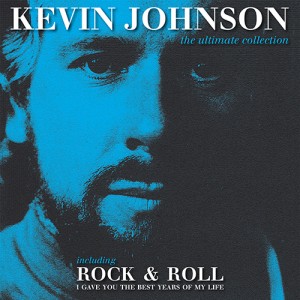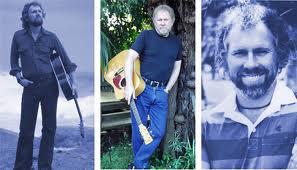 Podcast: Download

Subscribe: RSS
Kevin Johnson Career Overview
Kevin Johnson is one of the most internationally successful singer/songwriters ever to emerge in this country. He has produced a number of albums, containing close to 90 of his own songs, and with the exception of two tracks he recorded in Germany, all the others were recorded in Australia.
His catalogue has been released internationally, continuously, since 1973, making it 42 years of sustained interest in overseas countries, and he has just signed a long-term world deal with Demon Music Group and Angel Air Records in the UK and Ambition Music in Australia/NZ.
Kevin was born and grew up in the Rockhampton area in QLD, singing in beer gardens, then playing in a band doing covers of Beatles, Rolling Stones etc.
After marrying his wife Jill, he moved to Brisbane, and became a writer of songs for the Col Joye/Jacobsen label ATA having songs recorded by Col Joye, Little Patti, Judy Stone, Sandy Scott, etc.  He wrote and recorded "Woman You Took My Life" which was immediately picked up and released by Decca Records in the UK, then covered by Tom Jones.
He then wrote and recorded his first album for Sweet Peach Records "In The Quiet Corners Of My Mind" a concept album telling a story, which received great critical acclaim.  He wrote and recorded "Bonnie Please Don't Go"(She's Leavin') which topped the charts in Australia, became the most requested record in Canada, and was then covered in the
USA by Jim Ed Brown, who had a major USA hit with it. Brown's album was then called "She's Leavin'" and featured another of Kevin's songs, "Summerset" (original and current title, "I Came to Somerset"). Kevin was awarded Best Australian Male Vocal Single of the year.  Kevin then signed a world exclusive writing/recording deal with Tree Publishing/Dial Records in Nashville Tennessee and for the next 2 years stayed in Australia and wrote songs for them.
However, following a big hit with "Bonnie Please Don't Go" he made no recordings at all for two years, waiting for Dial records in the USA to fulfill their obligations. Kevin tired of this and after those two years asked to be released from his contract. He then wrote, and produced his second album "Rock & Roll I Gave You The Best Years Of My Life", the title track of which became an instant hit in Australia, charted for Kevin in the USA and other countries, on the Mainstream Label, and was immediately covered by scores of artists worldwide.
After a year or two, Kevin's recording was then re-released by UK Records, and became a hit in the UK, Ireland (on 3 separate occasions, on 3 different labels), Germany, Switzerland, Austria, and many, many other countries. It was then covered by artists who had major chart success in their own countries, Mac Davis in the USA, Terry Jacks in Canada, The Cats in Holland, Joe Dassin in France, Craig Scott in NZ.
Kevin was awarded 2 USA BMI Citations of Achievement, for 2 different years, for outstanding airplay across the USA.
Kevin has been awarded:
*Best Australian Male Vocal Single 1971: 'Bonnie Please Don't Go' (She's Leavin')
*Australian Rock Awards Record of the Year 1973: 'Rock & Roll I Gave You the Best Years of my Life'
*Best Australian Male Vocal Single of the Year 1974: 'Rock & Roll I Gave You the Best Years of my Life'
*Best Australian Male Vocal Album of the Year 1974: 'Rock & Roll I Gave You the Best Years of my Life'
*BMI Citation of Achievement for outstanding broadcast performances in the USA 1975; 'Rock & Roll I Gave You the Best Years of my Life'
*BMI Citation of Achievement for outstanding Country broadcast performances in the USA 1976; 'Rock & Roll I Gave You the Best Years of my Life'.
"Shaney Boy" which Kevin wrote for his eldest son Shane, and was also on Kevin's "Rock & Roll" album, and was a Top 20 hit in Ireland, and parts of the UK, for Kevin,and also covered by a number of world famous artists, making with "Rock & Roll" and "Bonnie" three international hits from the one Australian album.   Kevin then wrote and produced his 3rd album "A Man of The 20th Century", and embarked on his first overseas tour, taping his own TV specials, in Switzerland and Germany, and doing TV and his own concerts in Europe.
From that album, "Scotty" which Kevin wrote for his youngest son Scott, "Grab the Money and Run", "Over The Hills and Far Away" " I knew you Sunset" "Someday Sam" were successful tracks for Kevin in Europe, also attracting many covers there as well. Following that Kevin made many trips to Europe to launch and promote each new album, throughout the 70s and 80s, performing on TV and doing his own concerts.
His thought provoking, lyrical songs like 'Kedron Brook', 'Iridescent Shadows', and his gravel voice quickly made him a household name in Europe.
Since the 70's he has also:
*Recorded 2 tracks with the James Last Orchestra, part of a TV Spectacular dedicated to songs of the sea, the recording of which sold a million copies. *Performed on European TV in numerous shows with Frida (from ABBA), Hot Chocolate, Val Doonican, Bonnie Tyler, Billy Ocean, James Last, Vicki Leandros, the Bellamy Bros to name a few, and toured Australia with Roberta Flack.  Performed before Prince Charles and Lady Di, and Prince and Princess Michael of Kent.
Had his songs recorded, and played by Tom Jones, Roger Whittaker, Mac Davis, Sonny Curtis, Doug Kershaw, Cliff Richard, Rod McKuen, Val Doonican, Terry Jacks, Harry Chapin, Graeme Connors, Normie Rowe, Gary Glitter and many, many others.
His records have been continuously released internationally since 1973, through Mainstream, Teldec (Telefunken/Decca) Castle Communications, Repertoire Records, and he recently signed a long-term world deal with Demon Music Group and Angel Air Records in the UK, and Ambition in Australia/NZ. On one trip to London, in the mid 80's, he had long meetings with both George Martin and Phil Ramone, who at that time were the two most successful producers in the world, who expressed interest in producing his "In the Spirit Of The Times" album. (Sadly Festival Records scuttled the overseas production, leading to Kevin's eventual split with the label)
He has written the music for three feature films that have been shown around the world. "Fatal Bond", starring Linda Blair (The Exorcist) (Kevin appeared briefly in this film playing himself), "McGee and the Lady" starring Sally Kellerman (M*A*S*H), and Tony Lo Bianco (Honeymoon Killers, The French Connection) and "The Finder" with Simon Westaway. He was commissioned by German Marine Conservation Society GSM in Association with Greenpeace and World Wildlife Fund to write and record an anti whaling song "A Whaler's Lament" which has been the official musical representation of that European Society.
He has, over the years, performed rare concerts in Australia, the double DVD "Kevin Johnson Live at the State Theatre Sydney", being one of those performances.
A few other unusual achievements for "Rock & Roll…. :
* Cliff Richard featured the song in his stage shows for some time.
* Harry Chapin when presenting his favourite recordings of all time on UK Radio1 included Kevin's "Rock
& Roll" in his top 10 list.
* Bruce Welch of the Shadows named his autobiography "Rock & Roll I Gave You The Best Years Of My
   Life
* The AFL asked Kevin to do a lyric change and "Aussie Rules I Thank you for the best years of my life"
    became the official AFL Centenary song, performed around Australia by Kevin..
* Dutch TV has a programme, which compiles the people's favourite records, every year.  They are interviewing Kevin in Australia later this year, because "Rock & Roll …" has been voted by the people of the Netherlands, as one of their favourite records, every year for the past 15 years.  As long as that TV programme has been running. (And that 15-year period started 25 years after the record was first released).
To date there have been scores of versions of "Rock & Roll I Gave you…." around the world. And new versions keep happening.
Earlier this year, Demon UK released a 39 track, anthology style compilation of Kevin's most successful and popular recordings from all his past albums.. That same 39 track selection, showcasing the amazing variety of styles and influences in Kevin's material, is released in Australia and NZ, called "Kevin Johnson The Ultimate Collection" on Fanfare.
Recently, he has also performed in concert in Sydney, Canberra, and soon at The Palms at Crown in Melbourne promoting that recording, with special guests, his son Scott Johnson (Jersey Boys) and daughter in law Verity Hunt-Ballard (Mary Poppins, Sweet Charity), singing new songs written by Scott, including the single "What We Did".
Purple Haze is sponsored by Classic Cars with Character
Related Posts: