Marilyn McCoo and Billy Davis Jnr – original members and lead singers from the legendary 60's band The 5th Dimension – interview with Purple Haze presenter Mark Copolov – podcast (2 hours)
The 5th Dimension had an amazing 31 entries in various American music charts between 1966 & 1976. They received 6 Grammy awards & had worldwide hits which included Up, Up & Away, Aquarius/Let The Sunshine In, (Last Night) I Didn't Get To Sleep, Wedding Bell Blues, Sweet Blindness & Stone Soul Picnic.
In this 2 hour 'special', which consists of interview & music, Mark talks with Marilyn & Billy about their phenomenal success, what they're doing now & what their plans for the future are.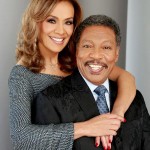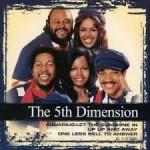 Mark has appended this podcast with some songs from Marilyn & Billy's cds 'The Many Faces Of Love' & 'Marilyn McCoo & Billy Davis Jnr Live'.
Click on this play button to hear the interview :
Podcast: Download
Subscribe: RSS
Some recent info about Marilyn & Billy :
In addition to Marilyn and Billy being avid tennis fans, last month Marilyn and Billy were in Louisville, Kentucky,  as the Official Ambassadors for the 141st running of the Kentucky Derby, in which American Pharoah won (and then went on to win the Triple Crown as the 12th Triple Crown champion and first since 1978).
There was a UK Re-issue of "I Hope We Get to Love in Time" that released this last summer in the UK.  "Earthbound," the last recording they did with The 5th Dimension, was also re-released last summer.
Marilyn and Billy will celebrate their 46th Wedding Anniversary on July 26th.  They were interviewed by Jet Magazine last year for their last print edition before going 100% digital on what they attribute to their successful 45 years of marriage.
Their website, mccoodavis.com has also been updated with information on their LIVE CD and their book "Up, Up and Away, How we found love, faith and lasting marriage in the entertainment world," and a beautiful tribute to Marilyn from Audra McDonald during a recent interview she did, after just winning her 6th Tony Award.
http://youtu.be/s_bwkDLk2ys
They recently recorded a segment for Filipino TV that aired called "On the Marc" as well as a Japanese TV Show called "Song to Soul." Rolling Stone Magazine,  interviewed Marilyn and Billy for a fascinating piece about what they researched to be the first Rock Festival….the Fantasy Fair & Magic Mountain Festival, that occurred 1 week before the Monterey Pop Festival and 2 years before Woodstock.
http://www.rollingstone.com/music/news/the-untold-and-deeply-stoned-story-of-the-first-u-s-rock-festival-20140617
They performed recently at the House of Blues for a Tribute to Smokie Robinson, sponsored by the Thalians that raised $1million dollars for the UCLA Operation Mend project helping wounded Afganistan and Iraqi War Veterans.
Marilyn & Billy's website : http://mccoodavis.com/
Mark's website : www.mcopolov.com
Mark's contact details : mcopolov1@nullbigpond.com
Purple Haze is sponsored by Classic Cars with Character
Related Posts: