TONIGHT – Marilyn McCoo and Billy Davis Jnr – original members and lead singers from the legendary 5th Dimension – interview with Purple Haze presenter Mark Copolov tonight, Wednesday July 29th AEST 8-10pm
 The 5th Dimension had 31 entries in various American music charts between 1966 & 1976. They received 6 Grammy awards & had worldwide hits which included Up, Up & Away, Aquarius/Let The Sunshine In, (Last Night) I Didn't Get To Sleep, Wedding Bell Blues, Sweet Blindness & Stone Soul Picnic.
In this 2 hour 'special', which consists of interview & music, Mark will talk with Marilyn & Billy about their amazing success, what they're doing now & what their plans for the future are.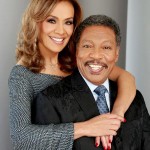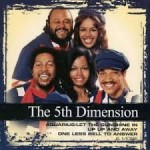 Marilyn & Billy's website : http://mccoodavis.com/
Mark's website : www.mcopolov.com
Mark's contact details : mcopolov1@nullbigpond.com
Purple Haze is sponsored by Classic Cars with Character
Related Posts: