Podcast of an interview by Purple Haze presenter Mark Copolov with Bianca Moon about her new cd 'Wildfire' (1 hours 20 mins)
———————————————————————————————————————
In this interview with Mark Copolov, Australian country/rock artist, Bianca Moon, talks about her debut album, 'Wildfire'. They discuss & play each track from this exciting CD. Publicist extraordinaire Michael Matthews also joins Bianca and Mark.
Some of the topics they discuss are how Bianca came to the attention of Dolly Parton's Grammy Nominated producer, Kent Wells, who signed Bianca to his own record label in Nashville.
Bianca got to use Dolly Parton's touring band while they were touring Australia. One of the tracks on this CD is 'Because Our Love Can't Be', which was written by Dolly Parton. Bianca's first US single release, 'Fireball', is currently top 80 on the Music Row County Music Charts in Nashville.
Bianca is an inspirational singer and songwriter, who has overcome many difficulties in her youth than many people will in a lifetime. She is also a technical Emmy nominee.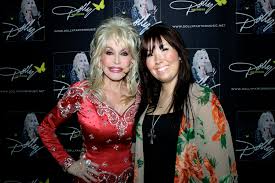 Dolly Parton & Bianca Moon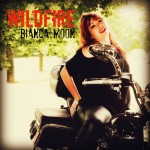 Bianca's new cd , 'Wildfire'
Michael Matthews
Podcast: Download
Subscribe: RSS
BIANCA MOON BIOGRAPHY 2106
Bianca Moon, is Australia's newest rising country music starlet who has overcame more in her youth than most people will in a lifetime. Having survived six different surgeries and persevered through countless years of bullying in school, Bianca is out to prove to the world that regardless of circumstances, anything in life is possible with a steadfast work ethic and an unwavering desire to succeed. Throughout the highs and lows in life, music has always been Bianca's stronghold. With years of performing under her belt, a prestigious music theater degree and several licensed songs for one of CBS-TV's most popular programs; this Sydney-born songwriter has crossed international boundaries and is ready to take Nashville by storm.
Bianca was born with an exceptionally rare craniofacial disfigurement known as blepharophimosis, which meant she had very wide-set eyes that lacked muscles and had a completely flat nasal bridge. She also carried the gene for several other genetic anomalies. Bianca was completely blind until a donor transplant surgery at the age of 13 months.
Because Bianca's face was so different at birth, her surgeon Dr. Frank Martin, decided to totally reconstruct the upper part of her face. Due to her lack of skin and wide set eyes, it would have been impossible for him to make her "look Australian" like her parents. Many people look at Bianca and think she's Asian. Her face was constructed to look like this after her surgeons realized that "looking Asian" would be the most "normal" look for Bianca.
At school, Bianca was bullied because she was different. Bianca, however, would not let bullies get in the way of life. Realizing her vocal talents at a young age, Bianca was not afraid to stand up for what she believed in and refused to let hardships get her down.
After four reconstructive surgeries and two neurosurgeries, Bianca became an outspoken supporter for the craniofacial community. She started her own charitable organization called "Truly Beautiful" after receiving encouragement from one of her musical idols, Cher. Bianca believes strongly in her charity's philosophy: we're all the same on the inside no matter how we look on the outside. To date, the charity has raised more than $50,000 to help other young Australians with surgery-related expenses.
While studying at the National Institute for Dramatic Art as a teen, Bianca was put in touch with TV actress Katherine Kelly Lang. Katherine played Brooke Logan on the CBS soap opera The Bold and the Beautiful. A tabloid magazine connected Bianca with Katherine because it had heard about Bianca's charity and wanted to run a story juxtaposing people born with facial disfigurements to a TV program that is all about looking glamorous. Bianca became great friends with Katherine and received an open invitation to come by the TV set anytime she was in the US. While on set, Katherine heard one of Bianca's demo tracks and successfully helped her pitch it for the show. Two of the songs were licensed on the spot, and Bianca re-recorded those tracks in the studio the next day to be heard in over 140 countries where the program is broadcasted.
Bianca went on to receive her bachelor's degree in musical theater from the prestigious Australian Institute of Music. In 2007, she was a finalist for the Young Australians of the Year, is a spokesperson for various human rights groups and has become one of the leading voices for the craniofacial community.
"I have the best time working with kids because I remember the hardships that I went through when I was younger," Bianca said. "Every fight for equality reminds me how small we are as individuals but how big and powerful we can be as a community."
In 2013, through her work with The Bold and the Beautiful¸ Bianca became the youngest person ever to be nominated for a Technical Emmy.
"It is such a privilege to hold that distinct honour," noted Bianca. "I am so thankful for the numerous opportunities that I have been blessed with and can't thank the cast and crew enough from The Bold and the Beautiful for treating me like family and for all their help and guidance."
Purple Haze is sponsored by Classic Cars with Character
Related Posts: