Podcast – Russell Morris on Purple Haze with Mark Copolov (recorded 'live to air' on Wednesday July 30th 8-10pm), promoting his new cd 'Van Diemen's Land' (2 hours)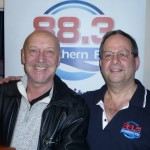 Russell and Mark at 88.3 Southern FM, Mentone on Wednesday July 30th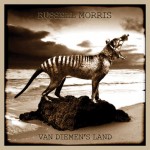 Aussie music singer & songwriter legend and Hall Of Fame inductee, Russell Morris came into 88.3 Southern FM on Wednesday July 30th 8-10pm and talked about his wonderful new cd 'Van Diemen's Land'. Russ also played some of the songs 'live to air'.
There were also tributes to the following great artist whom passed away over the last month or so:
–       Master Apprentice's lead singer, Jim Keays
–       New Zealand's top record producer Peter Dawkins (Russell Morris, Dragon & many others)
–       Songwriter Gerry Goffin (wrote many hits with ex-wife Carole King)
–       Blues rock guitar legend Johnny Winter
Mark also spun and talked about new cds by Baggage Claim and Mike McClellan
Podcast: Download
Subscribe: RSS
Other podcasts by Mark Copolov include :
– interviews with Brian Cadd & Glenn Shorrock, Russell Morris, Normie Rowe, Colleen Hewett, Micky Dolenz, Paul Anka, David Essex, Daryl Braithwaite, Gene McDaniels, Mike Heatley, Andy Timmons, 'Live In The Studio #1 & #2 (misc. local acts)' & Derryn Hinch.
Website details :
88.3 Southern FM : www.southernfm.com.au
Mark Copolov : www.mcopolov.com
Mark's email :  mcopolov1@nullbigpond.com
Purple Haze is sponsored by Classic Cars with Character
Related Posts: