TONIGHT! 'Purple Haze' next Wednesday 29th May 2019 with presenter Mark Copolov – special guests Marty Rhone, Wild Dreamers (performing 'live in the studio') & new cds by Kevin Johnson, Rick Price and Peter Freebairn
On this show, I'll be presenting:
Live-in the-studio – Marty Rhone (Denim & Lace, Mean Pair Of Jeans etc.),      talking about his new cd
Performing live-in the-studio, Wild Dreamers, a Linda Ronstadt tribute band
Michael Matthews to talk about Kevin Johnson & Peter Freebairn's new cds
Rick Prices's new cd 'Rarities' & about his new tour
Marty Rhone: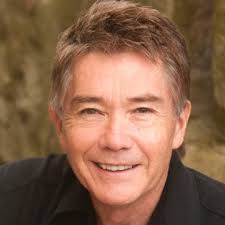 Re Marty's new song "We had a good thing goin'":
From the moment the banjo intro starts, and the drums kick in, to the catchy chorus that will linger happily in your head, this is one song that will challenge you to keep your feet from tappin' to the rhythm. It's a "feel good" song that will evoke every great thing you've ever done or experienced in your life; the kind of song that makes you feel great to be alive. "We Had A Good Thing Goin'" was written by Marty Rhone and Australia's most successful, prolific country songwriter Garth Porter.
It was Marty's hit country song "Graceland on the Line" that was released to coincide with the 40th Anniversary of the passing of Elvis Presley that attracted producer/engineer David J Holman at Cactus Studios in Los Angeles ( Gwen Stefani, No Doubt, Xanadu, Bush, Olivia Newton-John ) to work with Marty to bring this new catchy, uplifting song to life. "We Had A Good Thing Goin'" promises to be Marty's next big hit.
Stream "We Got A Good Thing Going" here.
Download the audio files for "We Got A Good Thing Going" here.
Watch the video clip for "We Got A Good Thing Going" here.
Download the video clip for "We Got A Good Thing Going" here.
Download the single artwork for "We Got A Good Thing Going" here.
Wild Dreamers: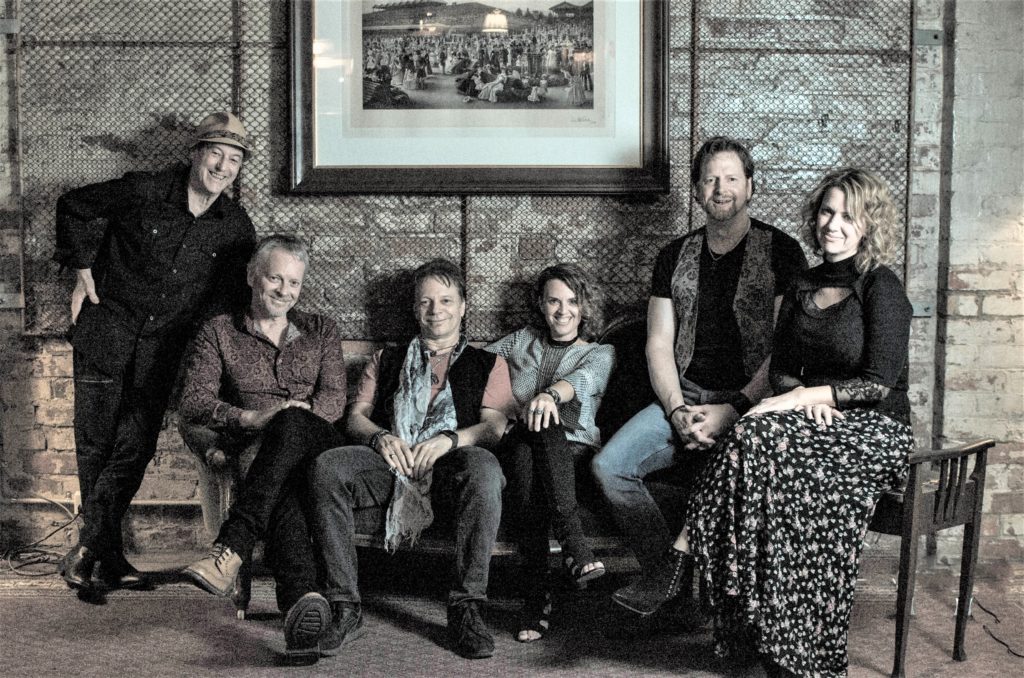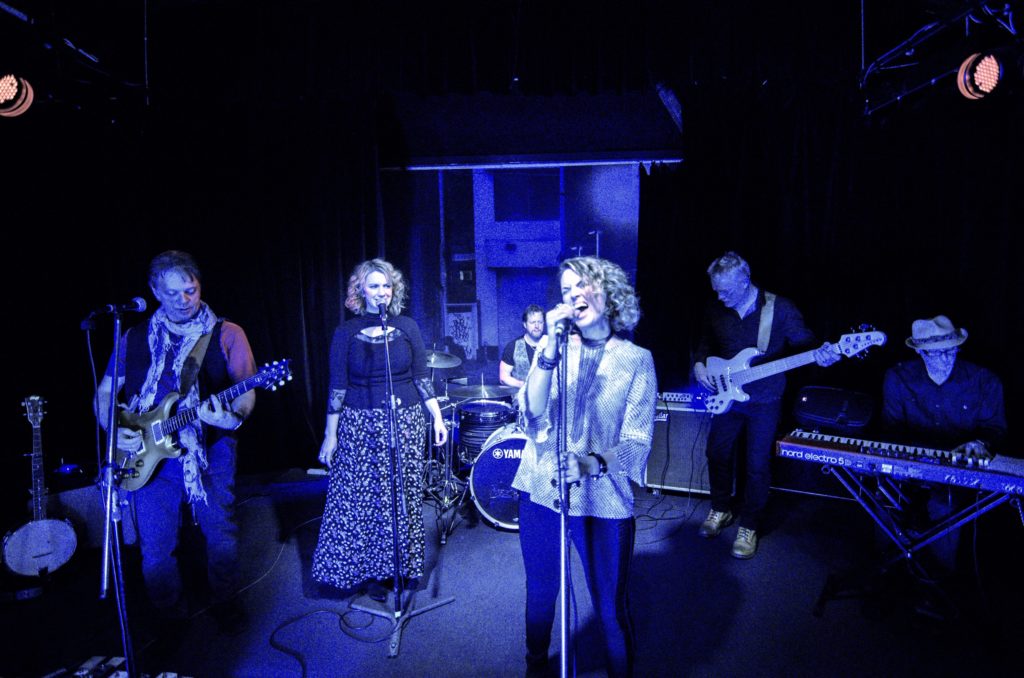 Kevin Johnson:
Rick Price: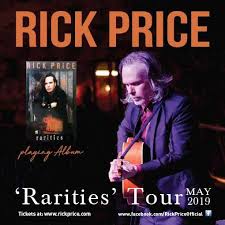 Wild Dreamers bio:
Lisa Mio: Lead Vocals, harmonica, percussion
Gary Young: Electric and acoustic guitars, banjo and Vocals
Nigel Davis: Cajon and Vocals
Jo George: Vocals, melodica and glockenspiel
These fine musicians have shared the stage with genuine music icons throughout their careers such as Glenn Shorrock, Brian Cadd, Eric Burdon, Thelma Houston and the like.
"We love good music and a good laugh. We play whatever we damn well like and we like playing Linda Ronstadt songs."
Kevin Johnson promo:
As veteran Australian singer-songwriter Kevin Johnson's first album in 20 years, The Devil Found Work gets rave advance reviews as his best effort yet while the overseas market is beckoning again. Behind his '70s hits 'Rock & Roll I Gave You The Best Years Of My Life' and 'Bonnie Please Don't Go (She's Leavin'), the reclusive singer-songwriter toured Europe and the US endlessly and was in high demand by TV shows.
With plans to go back on the road in Australia behind the album's release through Planet/MGM, Johnson has just been signed to London-based Repertoire for the UK and Europe, with plans to get back to playing those markets. "They're talking about getting me over there to tour," Johnson imparts. "I haven't toured there since the end of the '80s, and I did a lot of television there." He's not sure where the last 20 years have gone.
"Always busy, going around in circles, achieving absolutely nothing," he chuckles. "I've done singles and the odd show, coming up with campaign anthems for whales ('A Whaler's Lament, The Whales Are Singing To Me' and the environment ('What Will We Do When The Well Runs Dry'), family things. Time just seems to slip by."
But he's steadily been writing, and, stockpiled enough songs for three albums.The Devil Found Work (out on May 3) has some of his best work, including 'In Another Time, In Another Place', 'There Comes A Time' and 'Further Down The Line'.
The Repertoire deal sees history repeating for Johnson.In the 1960s and 1970s, Australian acts would sign to a local label and, after a few hits, then aim for an overseas deal.But in Johnson's case, he had a parallel career.
As his first single 'Woman You Took My Life' was released here in 1968, he was simultaneously signed up to Decca Records in the UK and Europe and Tom Jones did a version. "Funnily, I never thought about Europe in the early days, it was always America. "But I've always had a record deal in that part of the world as well as in America."
Johnson has maintained that his songs have the spirit of the rural Far North Queensland of his childhood but still had a universal appeal. It wasn't just the two hits that sparked interest in him.
Songs such as 'Shaney Boy' (about his eldest son Shane, a one time model who is now director of recording at the Sydney Opera House), 'Over The Hills And Far Away' (inspired by university student radicals who become conservative), 'Scotty' (about his second son Scott, now an actor who starred in musicals as Jersey Boys and Little Shop of Horrors) 'Grab The Money and Run', 'Man of the 20th Century', 'Night Rider' and 'Kedron Brook' made him a writer's writer.
Aside from Tom Jones, Mac Davis, Harry Chapin, Doug Kershaw, Cliff Richard, Gary Glitter, Roger Whittaker, Joe Dassin, Terry Jacks, The Cats and Graeme Connors were just some who covered his songs. 'Rock & Roll I Gave You The Best Years Of My Life', a hit for him in Australia, Europe and the UK, alone had 27 hit versions.
The song, about an aspiring musician who realises he's never going to attain superstardom, charted high in the US for Marc Davis, and in Canada by Terry Jacks. "Years ago, at the request of a US radio station, my publisher Sony/ATV put together a tape of all the covers, but unfortunately, I've since lost that tape. "Occasionally a cover pops up on YouTube which I hadn't heard about." Estimates that his songs (his versions and the covers) have, as hits in their own right and included on global compilations, shifted between 5 million to 10 million. Johnson declines to comment or suggest an estimate.
Regards to all,
Mark Copolov
mcopolov1@nullbigpond.com
Purple Haze is sponsored by Classic Cars with Character
Related Posts: