** TONIGHT ** Purple Haze – Wild Dreamers and Chris Doheny 'live in the studio' – Wednesday 5th February 8-10pm
For my first show for 2020, I'll have 'live in the studio', the amazing Linda Ronstadt cover band 'Wild Dreamers'. They will perform a set of songs.
Short bio:
Wild Dreamers are a terrific Linda Ronstadt cover band. These fine musicians have shared the stage with genuine music icons throughout their careers, such as Paul Kelly, Glenn Shorrock, Brian Cadd, Thelma Houston, Eric Burdon and many more. Having all crossed paths over the years working for different bands and shows, they decided to form the Wild Dreamers.
Also on the show will be Chris Doheny, ex-lead vocalist for the huge 80's band 'Geisha. Chris will perform some of his songs as well as taling about his 'Diamond Dog' label & some of his artists
Short bio:
Chris has been described as one of Australia's foremost live performers. His musical history extends from the latter part of the Seventies to the present. His career was highlighted by fronting leading Australian rock act Geisha since the Eighties.
Chris will be talking about his new signing to his Diamond Dog Records Label through European subsidiary Hades Music. He'll also sing a few of his songs from the 80s, have a chat about joining the line up of Scott Carne's Absolutely 80's Show and singing some of his old Geisha hits among other songs.
Chris will mention what's next in store for not only himself but also for Johnny Trutone.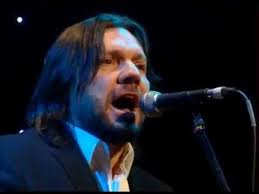 Related Posts: