RINGO STARR comes to 88.3 Southern FM – exclusive interview with Purple Haze host Mark Copolov (Podcast of 40 mins 52 secs)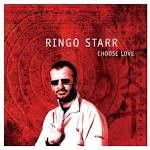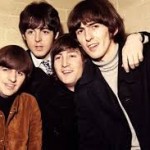 Hi Everyone,
I've decided to start loading up to our podcast page some of my past interviews (with music) with major recording artists from my last 18 years on 88.3 Southern FM, here in Melbourne, Australia.
I selected Ringo Starr to go first, seeing that I'm one of the world's biggest Beatle fans & believe many Beatle & Ringo fans would like to hear this interview.
In this interview, from July 2005, I talked with Ringo about his then new cd release 'Choose Love'. We also talked about his role as the drummer in The Beatles, as well as his friendships with Billy Preston, Carl Perkins & many others.
The interview was recorded just before Ringo had to race off to appear 'live' on the Jay Leno show.
I hope you enjoy the interview.
Best wishes,
Mark Copolov
www.southernfm.com.au
mcopolov1@nullbigpond.com
Podcast: Download
Subscribe: RSS
Purple Haze is sponsored by Classic Cars with Character
Related Posts: