SOUTHERN FOOTBALL LEAGUE FINALS SERIES LIVE ON 88.3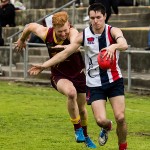 The Southern Football League football finals series kicks off this weekend and if you can't get to the game you can catch all of the action on the 88.3's live broadcast. 88.3 will be covering the games live every Saturday & Sunday throughout the series starting from 2.00pm on Saturday. Tune in via , via the website stream or other media apps such as "tune in radio" to hear all the thrills and spills where the locals are the legends.
Click on Week 1 Finals Fixture below.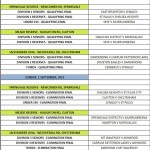 Related Posts: