Two Smokin' Guns – Podcast 10th May 2020
Scotty & Ruttsy whirled through the latest news – Long lunches without FBT, Bonking boffins, Pete Evans non-activated contract, isolation spending patterns, Hollywood mum's parenting advice, Mike Tyson, the fences from the Block & Nat's What I Reckon.
We played some Corona parodies from the world-wide-web, critiqued the Top 20 Aussie TV characters, guessed footy player nicknames, discussed the definition of cockwomble & Ruttsy took us through his pet peeve – kids names with poor spelling.
Gold was the song theme so we got Goldfinger by Shirley Bassey, Fields of Gold by Eva Cassidy, Gold by Spandau Ballet & Heart of Gold by Neil Young.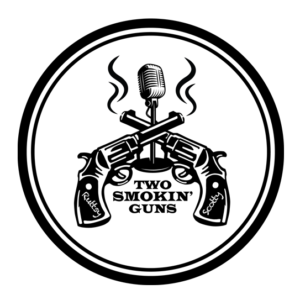 Related Posts:
Podcast: Download
Subscribe: RSS