Two Smokin' Guns – Podcast – 11th October 2020
Scotty & Ruttsy dissected the AFL finals, the Saints exit, Australia's greatest TV moments, Masterchef Kids & Kids who invent things, Red-leg the cat, Bill the bastard horse & Pen pals. We farewelled Eddy Van Halen, celebrated Rafa's 100th win at Roland Garros, Dan's 100th presser, records that won't ever be broken, looked for the missing 6 minutes from the Quarantine enquiry & George Pell's mafia links.
To celebrate the Saints remarkable turnaround in season 2020 the theme song was "Resurrection". So we had Resurrection Shuffle by Ashton, Gardner & Dyke, Love Resurrection by Alison Moyet & I Am the Resurrection by Stone Roses. We also remembered some classic John Clark Farnarkeling & his work on The Games…genius.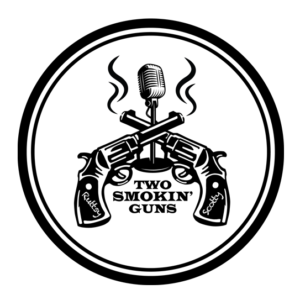 Related Posts:
Podcast: Download
Subscribe: RSS