Two Smokin' Guns – Podcast – 24th May 2020
Scotty & Ruttsy talked Dr. Trump, Baby names, Canberra accounting errors, Traffic light collectors, the Powderfinger live stream, Motels, college admissions, tunnels & boxing comebacks.
Scotty told a mysterious and chilling mountain tale of Mr. Buttonman haunting the Bunyip State Forest complete with duelling banjo music, and Ruttsy had a Dear Abby letter.
"Days" was the song theme so we had Powderfinger "These Days", Pete Murray "Better Days", Soundgarden "Fell on Black Days" & The Cure "In Between Days".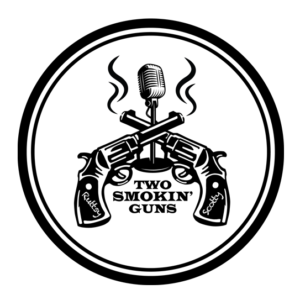 Related Posts:
Podcast: Download
Subscribe: RSS