Two Smokin' Guns – Podcast – 28th June 2020
Scotty & Ruttsy unpacked Trump's Wall, Holden's, Pilots in Pakistan, Nick v The Joker, Generation Alpha, Mr. Brownie, Bobby's Bears Spray & the Man who paid $9m for a guitar.
Ruttsy had a rant about COVID lockdowns, discussed some fascinating travel destinations in Australia, some fun facts about wine and Scotty took us through Cherry Spitting.
The song theme was "Prisons" so we got Folsom Prison Blues by Johnny Cash, Back on the Chain Gang by The Pretenders, Green Green Grass of Home by Tom Jones, Jailbreak by AC/DC, Jailhouse Rock by Elvis and Jailbreak by Thin Lizzy.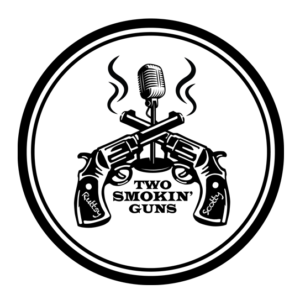 Related Posts:
Podcast: Download
Subscribe: RSS