Two Smokin' Guns-Podcast-9th-Aug-2020
Eclectic, extravagant, exclusive & esoteric described the content as Scotty & Ruttsy examined "El Marro", Chinese separatists, State Governments, Royal Flush, Bikie business, Lockdown Letters, The Premiers North Face presser, Emu's & Wild Boars, AFL GF moving to Qld, Street Names, Wine, Aussie soldiers & some Dad jokes for good measure.
Song theme was Remedies/Vaccines/New Drugs so we had Remedy by the Black Crowes, I Want a New Drug by Huey Lewis, Love is the Drug by Roxy Music & Drugs by Ammonia.
All views expressed on Two Smokin' Guns are the views of Scotty & Ruttsy (our lawyer Sir Reginald Buffington-Tuffington III insists on this disclaimer).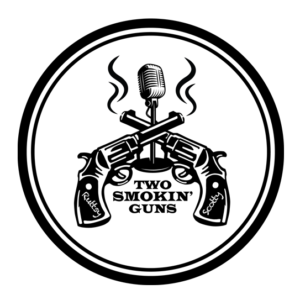 Related Posts:
Podcast: Download
Subscribe: RSS