Beetles, bats, bees and birdies – the rich ecology of golf courses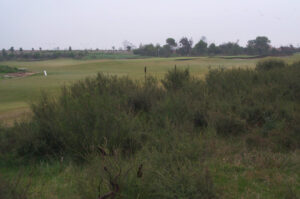 The lockdown has put pressure on local councils to open up or repurpose golf courses for use as public parkland.

The Elsternwick golf course is an example of a recent conversion in the bayside area. And whilst golfers grow anxious about their threatened habitats, so to do beetles, birds, bees and bats, just some of the fauna that thrive in golf courses – more so than in other forms of urban parkland.

Hear and There presenter Nathan Reynolds chatted with Nicholas Williams, Associate Professor of Urban Ecology and Urban Horticulture from the University of Melbourne about the conservation value of golf courses.
Related Posts:
Podcast (2): Download
Subscribe: RSS