The Gracemakers Live Sunday Session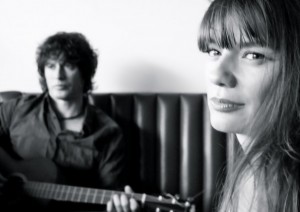 This Sunday on The Live Sunday Sessions, prepare yourself for a melodic, beautiful relaxing 1 hour set from The Gracemakers. The name of the duo, comprising Tiffany Kommedal and Kent Morris is appropriate given the sweet musical odyssey this Melboure act will take you on from SUNDAY AT 4PM.
The Gracemakers are a beautiful expression of sweetness and love aimed directly at the heart. They deliver a country tingled folk rock experience for those who prefer to stop and smell the flowers and scratch beneath the surface.
Grab your partner, cuddle up on the couch and groove together listening to THE GRACEMAKERS.
https://www.facebook.com/thegracemakers
http://www.myspace.com/thegracemakers
Related Posts: