THE JUSTIN YAP BAND ON THE LIVE SUNDAY SESSIONS THIS WEEK – WOOF!!
Justin Yap has a reputation as a formidable guitarist. Experienced vocalist Chiara Browne is a perfect fit with this 
five-piece group playing a blend of Blues, Soul and Funk.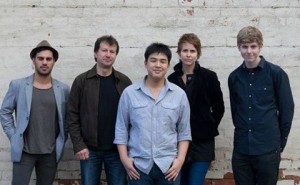 The Justin Yap Band's debut album 'Long Way From Home' emphasizes Justin's guitar work, the chemistry and song writing of the band, and features amazing contributions from some great musicians and friends and is all set for release in the next couple of weeks.
At the Live Sunday Sessions we like to get the message out early so here is your chance for a sneak peak of a band who will be making loud noises on the Melbourne music circuit in the next few months but for now get around them as they rip it up in studio 2 this Sunday with an inevitably "electric" one hour performance of live music from 4pm.
https://www.facebook.com/JustinYapBand
Related Posts: