WILD MEADOWS ON THE LIVE SUNDAY SESSIONS TODAY
With members hailing from different corners of Australia and the world, Wild Meadows came together after originally being formed by James Ross (vocals/guitar) and Donovan Pill (bass). The band independently released its first EP in 2015. An explorative and confident debut, the EP received considerable radio play. That year saw the band perform extensively throughout Melbourne, including a residency at The Tote, numerous headline shows and support slots with acts including Even and The Bo Weevils.
Following a change of lineup in mid-2016, Wild Meadows set about writing material for a full-length album. The addition of Jessica Lawrence (vocals), Dylan Bird (guitar) and Simon Gemmill (drums) saw the band take on a slightly more psych-rock infused sound, while still remaining true to the jangly noise-pop of its origins.
Now the line up has bedded in and are churning out quality material they are rocking into Southern FM to provide our weekly highlight. Check out a full hour of this excellent act on the LIVE SUNDAY SESSIONS this afternoon on 88.3.
Live stream from the SFM website or available on 88.3FM on tunein.com app!!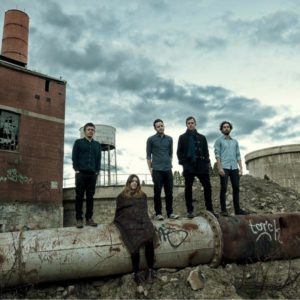 Related Posts: