"A LIFE IN THE SUN" – A CELEBRATION OF AUSTRALIAN SURFING FILM SOUNDTRACK MUSIC OF THE 60S and 70S with Special Guest STEPHEN J. McPARLAND on PODCAST
Join Stephen J. McParland as he discusses the brand new double CD he has compiled specially for Festival Records entitled: "A Life in the Sun" – A Celebration of Australian Surfing Film Soundtrack Music of the 60s & 70s.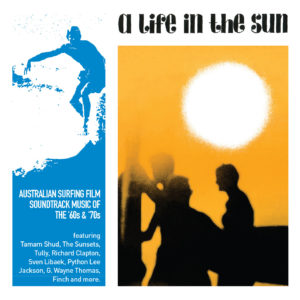 Stephen has spent nearly 3 years putting together this remarkable set of 2 CD's featuring extremely rare & unreleased material by such Australian musical artists as: Python Lee Jackson, Tamam Shud, Sven Libaek, Tully, G Wayne Thomas, Richard Clapton, & many many more!!
A Life in the Sun CD: Available for Purchase Here
Podcast: Download
Subscribe: RSS
Related Posts: